Since 2014, we have raised €175M of public funding for our clients in the Horizon 2020 programme (research & innovation actions, innovation actions, SME instruments). We have developed over 130 successful SME instrument applications (phase 1 and phase 2) since the programme started and demonstrated repeatable success in the most selective part of the programme (phase 2) with 44 successful phase 2 projects. We have also developed 14 successful collaborative proposals with individual funding ranging from €4M to €14M. Our success rates are typically 5-6x above the average success rate of a given funding instrument/topic.
Here is a sample of our H2020 success stories. Follow us to get updated on our recent projects:




Skeleton Technologies is the global leader in ultracapacitor-based energy storage. Their graphene-based technology enables them to deliver ground-breaking energy storage solutions with market leading power and energy density for industries ranging from automotive to aerospace and everything in between. We successfully developed their SME instrument phase 1 and phase 2 applications. 




ifoodbag addresses the challenge of the 'last mile' of the food retail industry with a unique, low-cost, low-footprint carrier bag system that enables food to be kept cold or frozen for up to 24 hours. We successfully developed their SME instrument phase 2 application.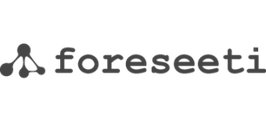 Foreseeti has developed a cybersecurity assessment tool that helps enterprise customers better understand current cyber security levels across complex enterprise-wide architectures and prioritize areas to address when building or modifying system architectures. The tool generates a vulnerability "heat map" for each system configuration, allowing a user-friendly and visual comparison of the different alternatives. We successfully developed their SME instrument phase 2 application.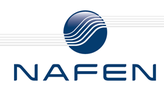 Nafen is a unique nanocrystalline fiber which seamlessly blends into a polymer production process without changes or added steps. A small loading of well-dispersed Nafen alumina nano fibers introduced greatly improves the mechanical performance (weight and durability) of polymer finished products and allows the substitution of traditional materials in many applications such as aircraft and automotive parts. We successfully developed their SME instrument phase 2 application.




Amorph Systems has developed AMORPH.aero, a software solution able to provide continuous, accurate, near-term forecasts of passenger flows. No more airport queues: the business case developed for Frankfurt Airport showed that the solution can increase maximum passenger capacity by 15% and passenger average throughput by 10%, while decreasing passenger processing time by up to 20%, thus increasing retail dwelling time, retail spending and passenger satisfaction. We successfully developed their SME instrument phase 2 application.




Smartkem's TruFlex technology enables the low temperature processing of high performance transistors on to plastic for the first time. This allows mechanical flexibility to be combined with electronic performance previously only demonstrated by rigid inorganics, along with significant reductions in processing costs. The technology enables entirely new form factors for display-based consumer electronics: flexible, body conforming, lightweight and unbreakable devices with high resolution and low power consumption. We successfully developed their SME instrument phase 2 application.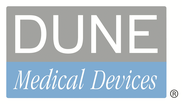 Dune develops a smart biopsy solution that provides real-time direct tissue characterization at the tip of the needle. The real-time tissue characterization improves the accuracy of the diagnosis and the standard of care for breast cancer diagnosis. The technology also supports the development of personalized medicine by identifying novel biomarkers for cancer tissue characterization (measurements based on dielectric spectroscopy), which helps clinicians predicting individual patient risk profiles. We successfully developed their SME instrument phase 2 application.



Minesto, together with 8 European partners, is designing, developing and validating a power take-off system (PTO) for a novel tidal energy collector able to harvest energy in low velocity currents: the Deep Green subsea tidal kite. The project is gathering experience in open sea conditions to enhance the structural and power performance of the PTO for a next generation tidal energy converter to ensure high survivability, reliability and performance, low environmental impact and competitive cost of energy. We successfully developed the stage 1 and stage 2 collaborative project applications under H2020-LCE-07-2015.



Oberthur Technologies, together with 9 partners, is developing a user recognition platform combining acoustic driven voice recognition and multi-channel biometrics incorporating dynamic face recognition (machine vision analysis of speech, lip movement and face). The technology provides the convenience and cost-effectiveness of voice biometrics, together with superior accuracy and antispoofing capabilities. We successfully developed the single stage collaborative project application under H2020-DS-03-2014.